"Group cohesion" award at the Challenge Doc 2021!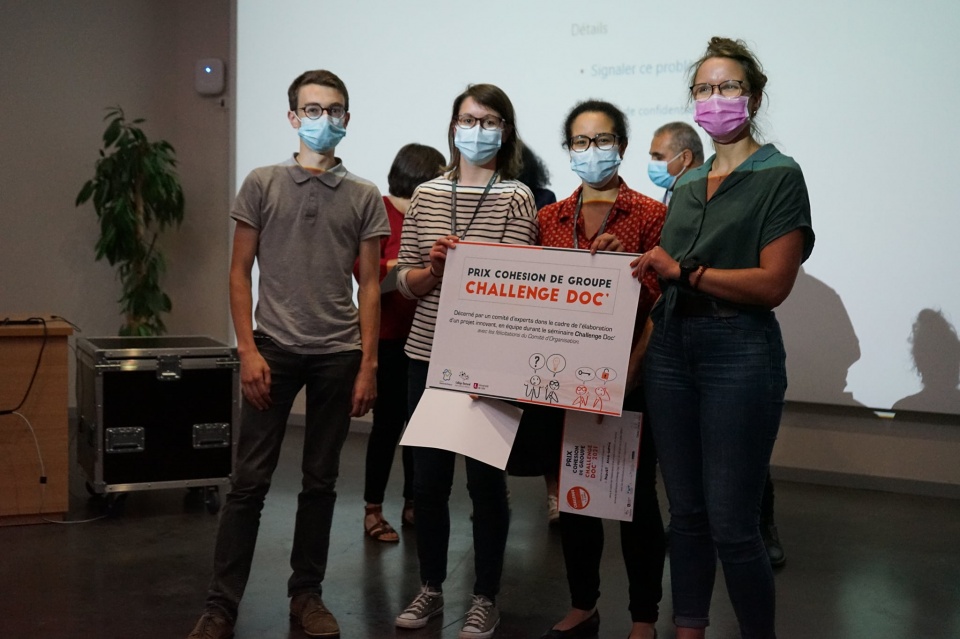 From 30 June to 2 July, three UMR-t doctoral students, Asma Hakem, Anne-Sophie Paguet and Justine Domont, took part in the 2021 edition of the Challenge Doc, an experiment that allows doctoral students to play the role of junior consultants by dealing with a problem proposed by a regional company in Hauts-de-France. In their case, the company they were assigned to was EARL Saint-Antoine, based in Ghyvelde. The problem they were asked to solve consisted of proposing innovative ways of optimising an agricultural itinerary for grain production, based on their skills as biologists and in research and development, skills they had acquired during the preparation of their doctorate. They were thus able to propose solutions in front of a jury, enabling them to obtain the "Group cohesion" prize and finish 3rd in the competition.
Congratulations to them.