Parution d'un dossier complet sur la Catalyse Hybride dans l'Actualité Chimique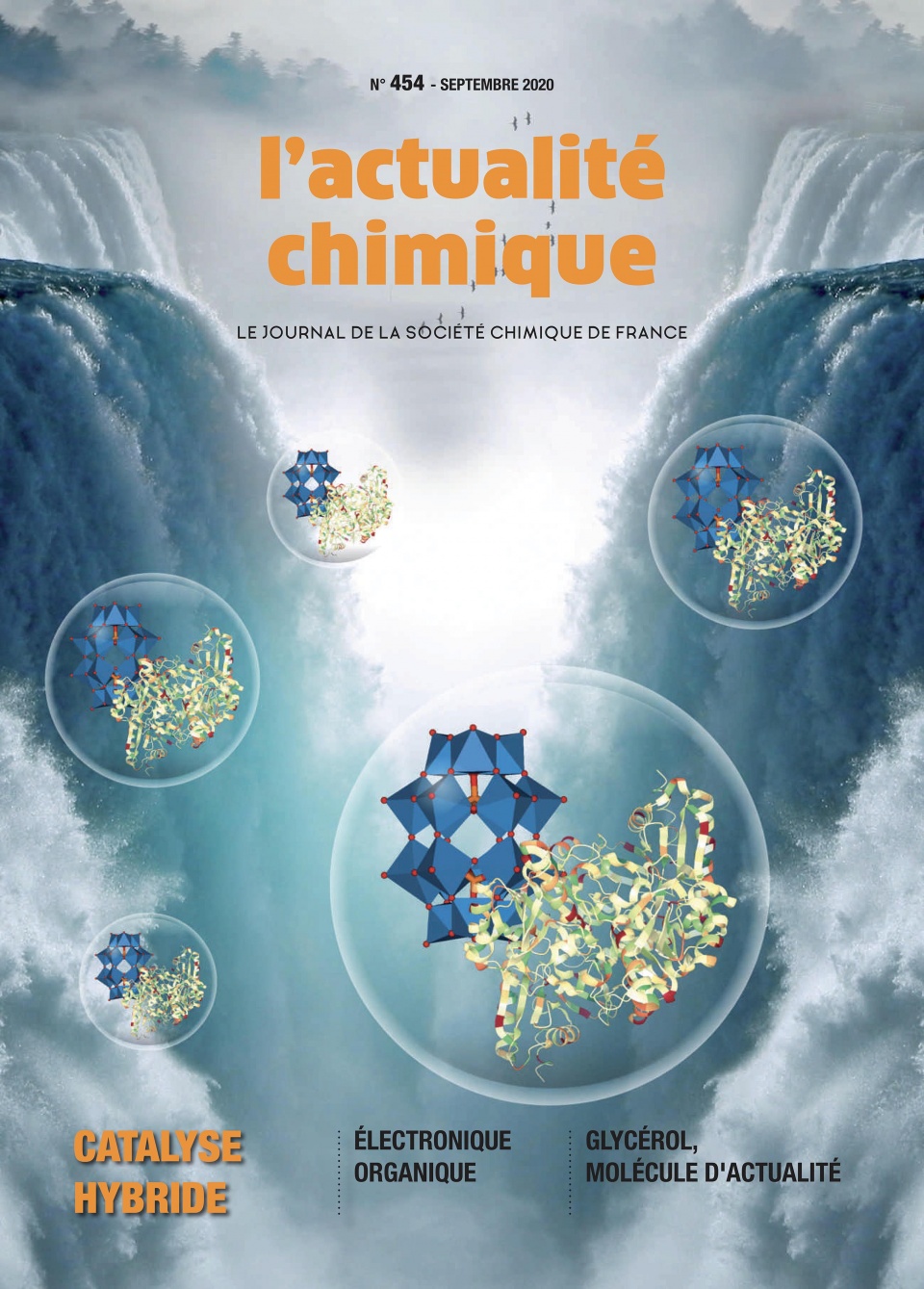 Nous avons le plaisir de vous annoncer que BioEcoAgro (Institut Charles Viollette) s'est associé à l'Unité de Catalyse et Chimie du Solide (UCCS) pour proposer un dossier complet sur l'émergente discipline qu'est la Catalyse Hybride, développée conjointement par les deux laboratoires. Ce dossier couvre un très large panel de concepts s'étendant des bases de la catalyse, jusqu'à la conception des nouveaux matériaux multi-catalytiques. Il est notamment illustré par plusieurs succès catalytiques développés main dans la main par BioEcoAgro et l'UCCS, démontrant combien un tel partenariat peut apporter à un domaine scientifique. Le dossier est disponible sur le site de l'Actualité Chimique à cette adresse : https://www.lactualitechimique.org/numero/454-398.
En vous souhaitant bonne lecture.

-------------------------------------------------

We are pleased to announce that BioEcoAgro (Institut Charles Viollette) has partnered with the Unit of Catalysis and Solid State Chemistry (UCCS) to propose a complete dossier on the emerging discipline of Hybrid Catalysis, jointly developed by the two laboratories. This dossier covers a very wide range of concepts from the basics of catalysis to the design of new multi-catalyst materials. It is notably illustrated by several catalytic successes developed hand in hand by BioEcoAgro and the UCCS, demonstrating how much such a partnership can bring to a scientific field. The dossier is available on the website of the Actualité Chimique at this address: https://www.lactualitechimique.org/numero/454-398.

Wishing you a pleasant reading.